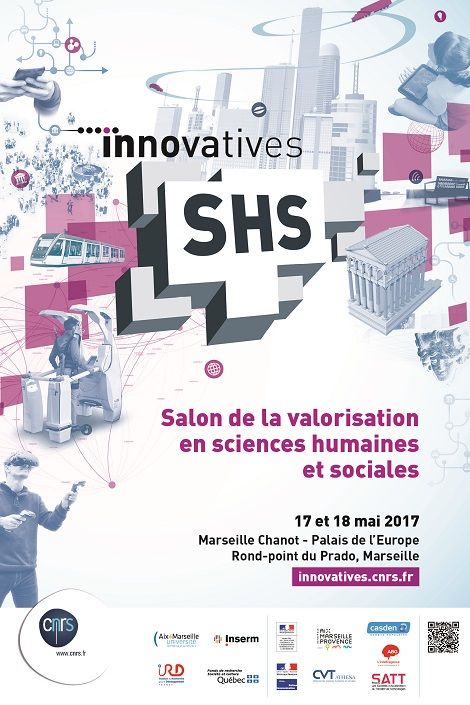 Inauguration of Aïoli at the innovatives SHS exhibition on 17th and 18th May 2017
The CNRS Institute of Humanities and Social Sciences organizes the third edition of the exhibition Innovative SHS, fair of valorisation in the social sciences and humanities.
This trade fair is intended to present a plurality of actions to promote research in the humanities and social sciences aimed at an audience composed, in particular, of economic and political decision-makers. It will be held on 17 and 18 May next at Parc Chanot in Marseille.
Seventy research teams, including about 20 from abroad, will be demonstrating, during these two days, the development products they design: applications, virtual reality tools, robots or decision support software For local authorities in the field of urban transport management, individual travel, urban carpooling or sound impact on architecture. Some of these products are designed in partnership with companies or local authorities.
At the heart of the stands, on the Agora, meetings Innov'action Promote direct exchanges between the bearer of a valuation achievement and interested visitors.